künstler
the Museum of the Stealing of Souls
by florian schneider
the Museum of the Stealing of Souls
TRIENT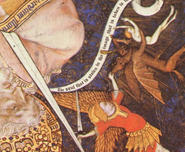 Zu glauben, dass eine Fotografie der abgebildeten Person die Seele stehlen könnte, ist beileibe kein Vorrecht von indigenen Völkern. Ein Großteil der Kritik an Videoüberwachung, Speicherung von Nutzerprofilen und Datenmissbrauch im Allgemeinen folgt durchaus ähnlichen Argumentationsmustern: Die Verdopplung des eigenen Selbst, die Materialisierung der eigenen Geistigkeit, die Manifestierung der Seele im Abbild des Subjektes wird als Angriff auf dessen vorausgesetzte Integrität und Ursprüglichkeit begriffen. Das ist wahrscheinlich das, was die Kontrollgesellschaft so furchterregend macht.
In einer Ökonomie, die auf "imaginärem Eigentum" beruht, ist das Bild sowohl zum Gegenstand von gestalterischen Prozessen geworden als auch Gestalter von Subjektivierungsprozessen. Dabei könnte ein Bild machen vielmehr sein wie sich zu verlieben – nur dass anstelle des Herzens die Seele gestohlen wird: Was gar nicht genommen werden kann, wird jemandem gegeben, der mit dem gestohlenen Gut überhaupt nichts anfangen kann. Spätestens mit den digitalen Technologien, die angeblich in der Lage sind, identische Kopien anzufertigen, wird das trügerische und diebische Wesen von Bildern offensichtlich. Die Seele wohnt irgendwo unterhalb der Rauschgrenze, ignoriert vom System. Die Seele, die gestohlen wird, im Bild, das gemacht wird, ist die Differenz, die sich wiederholt.
Florian Schneider ist Filmemacher aus München. Er hat an einer Vielzahl von Projekten mitgewirkt, die sich mit theoretischen und praktischen Fragestellungen von Grenzen, Grenzregimen und Grenzübertritten beschäftigen.
Location
TRIENT
ANSELM FRANKE/HILA PELEG: "THE SOUL (or, Much Trouble in the Transportation of Souls)"
PALAZZO DELLE POSTE, VIA S.S. TRINITA' 27, I-38100 TRIENT, ITALIEN
mehr