artists
the Museum of the Stealing of Souls
by florian schneider
the Museum of the Stealing of Souls
TRENTO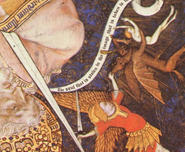 The belief that when a camera takes my image it captures my soul is far from being a prerogative of indigenous peoples. Most criticism of video surveillance, user profiling, and data mining in general follows a similar pattern: the duplication of the self, the materialization of spirit, the manifestation of the soul in the image of the subject is an attack on its integrity and originality. That is what makes the society of control so scary. In an economy based on 'imaginary property,' the image both becomes subjected to processes of design and designs processes of subjectivization. Maybe taking an image is like falling in love, stealing the soul instead of the heart: giving what cannot be stolen to one who cannot receive the stolen good. With digital technologies supposed to produce identical copies, the deceptive and thievish nature of images has become a matter of fact. The soul resides below the noise margin ignored by the system. The soul that is stolen in the image that is taken is the difference that is repeated.
Florian Schneider is a filmmaker based in Munich. He has contributed to a wide range of projects dealing with the theoretical and practical aspects of borders, border regimes and border crossings.
Location
TRENTO
ANSELM FRANKE/HILA PELEG: "THE SOUL (or, Much Trouble in the Transportation of Souls)"
PALAZZO DELLE POSTE, VIA S.S. TRINITA' 27, I-38100 TRENTO, ITALY
more