artists
The Museum of European Normality
by Maria Thereza Alves, Jimmie Durham and Michael Taussig
TRENTO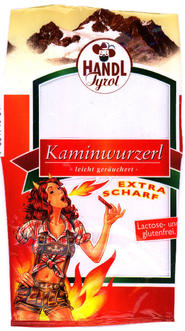 As a rule museums seek to display the extraordinary, but the Museum of European Normality shows everyday life at the (dense) surfaces of the European character. The project – a collaborative endeavor by Maria Thereza Alves, Jimmie Durham and Michael Taussig – concentrates on the "post-colonial times" since the Second World War.
Taussig presents the mysteries of mimesis and alterity, and, with Friedrich Nietzsche, of the relation between depth and surface. But this museum does not search for the essence or the depth of Being in Europe – it seeks its habits and tics. Alves researches the European habit of staring into each other's eyes during conversation and the European male's necessity of reaffirmation through public rituals, touching what some cultures consider the private self. She also allows the public to actively participate in an exchange program to redefine national cultural policies. Durham gathers his evidence from commerce, popular beliefs and the constant reinforcement of advertising.
Maria Thereza Alves is a Brazilian artist whose work focuses around social epistemologies. Jimmie Durham has been a poet and a political activist and is now an artist based in Europe. Anthropologist Michael Taussig teaches at Columbia University and has published many celebrated books, including The Devil and Commodity Fetishism in South America and Mimesis and Alterity.
Location
TRENTO
ANSELM FRANKE/HILA PELEG: "THE SOUL (or, Much Trouble in the Transportation of Souls)"
PALAZZO DELLE POSTE, VIA S.S. TRINITA' 27, I-38100 TRENTO, ITALY
more